Commercial Auto Insurance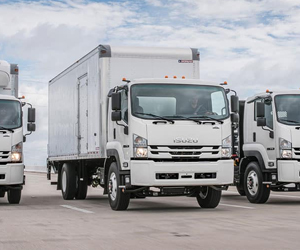 Commercial auto insurance is required when the vehicle is used for business purposes and meets certain other requirements. It is not just the registration that determines the requirement for a commercial auto insurance policy. Other requirements are ownership by a corporation, use in hauling goods for hire and gross vehicle weight of the vehicle. Some small trucks can be owned and insured under a personal automobile insurance policy under specific circumstances.
Commercial auto insurance policies are not regulated in pricing, unlike private passenger insurance policies. There is price competition between insurance companies for good commercial automobile insurance and Armellino Agency will help you search for the best rates for your commercial auto insurance policy.
Custom Quote
Great coverage begins with a custom quote. Understanding your coverage options is easy with Armellino Agency. If you drive a commercial vehicle, then you know you need insurance. Armellino Agency has all the coverage options you'll need.
To get your custom quote started, we need your help gathering information about you, your commercial vehicle, and your driving history. Provide us with as much detail as possible and we'll contact you with the best insurance quote possible.
Multiple Vehicles
Do you need to insure more than one commercial vehicle? Use our multi-auto form for ease of use and convenience.