Property Insurance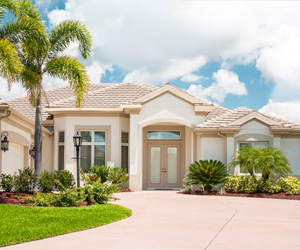 Property insurance, also known as homeowner's insurance help protect your tangible assets. Homeowner's insurance policies cover your home, apartment, or investment property whether you are the owner and live there or you are a renter. A proper homeowner's policy will pay to replace your personal property that is lost due to fire, theft, or any other covered disasters. These policies will also help cover you if someone is every injured on your property and you find yourself defending against a lawsuit.
The cost of coverage is determined by a multitude of factors. The protection of the coverage, however, is often determined by the quality of the insurer and whether the policy covers named perils or covers an all-risk basis. Named perils only cover specific perils listed in the policy while an all-risk policy works to cover all risks unless something is specifically excluded. The all-risk policy is broader and the burden of proof is on the carrier, not you, in the event of a loss.
Custom Quote
Great coverage begins with a custom quote. Understanding your coverage options is easy with Armellino Agency. If you own property, then you need property insurance. Armellino Agency has all the coverage options you'll need; for you, your family, and into the future.
To get your custom quote started, we need your help gathering information about you, your property, and your property history. Provide us with as much detail as possible and we'll contact you with the best insurance quote possible.
Take Advantage of Extra Savings!
Combine Automobile + Property Insurance
If you combine your automobile insurance with you property insurance you can save a substantial sum. Learn More >>
Multiple Properties
Do you need to insure more than one property? Use our multi-property form for ease of use and convenience.