Motorcycle Insurance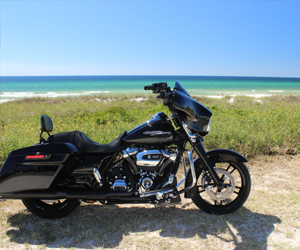 No matter whether you are a veteran or a first-timer just looking to have fun. Being safe and responsible on a motorcycle is crucial and part of being a responsible bike owner includes finding the right insurance to protect you and your ride.
Having motorcycle insurance is a necessary way to share the risk of the unexpected and the way it works is pretty simple. You pay a set premium to an insurance company for coverage and in return, the company promises to pay for specific financial losses that might occur during the term of the policy.
Most riders rely on motorcycle insurance to protect themselves against loss in case of an accident but in many states, you must carry basic insurance to cover the cost of losses to others in an accident. If the unexpected occurs, insurance gives you peace of mind in knowing you are protected. At Armellino Agency Insurance, we have a variety of motorcycle policy options to meet your needs.
Custom Quote
Great coverage begins with a custom quote. Understanding your coverage options is easy with Armellino Agency. If you drive a motorcycle, then you know you need insurance. Armellino Agency has all the coverage options you'll need; for you, your family, and into the future.
To get your custom quote started, we need your help gathering information about you, your motorcycle, and your driving history. Provide us with as much detail as possible and we'll contact you with the best insurance quote possible.
Multiple Motorcycles
Do you need to insure more than one motorcycle? Use our multi-bike form for ease of use and convenience.